The Ontario Health Mental Health and Addiction Centre of Excellence (CoE) has recruited five individuals to provincial roles in support of the following clinical areas of focus:
Depression and Anxiety-Related Disorders (including a dedicated Indigenous Clinical Lead)
Schizophrenia and Psychosis
Substance Use Disorders
Eating Disorders
The Provincial Clinical Leads (see bios below) will provide expert advice and visionary leadership to further the development of a high-quality, integrated and equitable mental health and addictions system in Ontario. They will play a critical role in fostering close partnerships with experts from the community mental health and addictions, primary care, child and youth mental health, and hospital sectors, as well as people with lived experience.
Through these partnerships, the Provincial Clinical Leads will create and implement a strategic vision for each of the clinical priority areas above, and will set, execute, and monitor key priorities.
"This will include system planning and design, improving quality of care, and leading change management, along with related data, reporting and performance management," says Dr. Paul Kurdyak, Clinical Vice-President, Mental Health and Addictions Centre of Excellence. The Provincial Clinical Leads will work closely with the Regional Mental Health and Addictions Clinical Leads -- recruitment is underway for these roles -- to drive improvement across the province.
A dedicated Indigenous Clinical Lead focused on Indigenous provincial programs for depression and anxiety-related disorders (with the initial priority being the Ontario Structured Psychotherapy program) is an integral role within this leadership group. This Clinical Lead will be essential to the program's success in undertaking a process of co-design in consultation and partnership with Indigenous-led organizations, clinicians, and communities, and will work in close partnership with Ontario Health's Indigenous Health Equity and Coordination team.
"The pandemic has both contributed to an increase in mental health and addictions issues and at times made access to care challenging. Ontario Health is tremendously committed to ensuring that Ontarians have access to comprehensive and connected mental health and addictions supports," says Dr. Chris Simpson, Executive Vice President, Medical, Ontario Health.
In the coming months, each of the Clinical Leads will build a diverse and representative advisory table to develop the provincial strategic vision for their priority area.
For more about available mental health and addictions resources in Ontario, click here.
About our Clinical Leads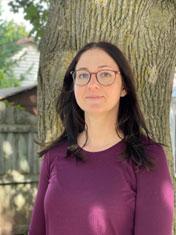 Dr. Caitlin Davey
Provincial Clinical Lead, Indigenous, Depression & Anxiety-Related Disorders
Dr. Caitlin Davey (she/her) identifies as a mixed ancestry Indigenous woman. Dr. Davey is Haudenosaunee (Cayuga Nation), Polish and Scottish. She is a clinical psychologist at St. Joseph's Healthcare Hamilton (SJHH) and an assistant clinical professor in the Department of Psychiatry and Behavioural Neurosciences at McMaster University. She received her doctorate in Clinical Psychology from Toronto Metropolitan University in 2015. Dr. Davey previously worked as a psychologist at SJHH in the Ontario Structured Psychotherapy Program (West Region). Upon joining Ontario Health, Dr. Davey will continue her work at the Youth Wellness Centre through SJHH, where she completes psychodiagnostic assessments and provides psychotherapy for youth (ages 18 to 25 years), with a focus on Indigenous youth. She has a private practice where she works with those who identify as Indigenous struggling with depression and anxiety-related disorders. Dr. Davey also actively supervises psychology residents and graduate level psychology practicum students.
Dr. Davey has a special interest in working with First Nations, Métis, and Inuit populations. She has worked with various Indigenous communities in Canada in the areas of program development, program evaluation, research, as well as clinically. Her research interests focus on Indigenous mental health and wellbeing.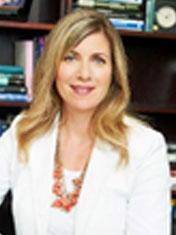 Dr. Randi E. McCabe
Provincial Clinical Lead, Anxiety and Depression
Dr. Randi McCabe is a clinical psychologist and Director in the Mental Health and Addictions Program at St. Joseph's Healthcare Hamilton where she leads mood and anxiety services. She is a Professor and Academic Head of the Anxiety Division in the Department of Psychiatry and Behavioural Neurosciences at McMaster University. Dr. McCabe's research has focused on anxiety disorders assessment including the development of the Diagnostic Assessment Research Tool (DART) and the development and evaluation of novel cognitive behavioural therapy (CBT) interventions. She has published more than 190 peer reviewed papers and book chapters as well as nine books, including the recently released Cognitive Behavioural Therapy in Groups (2022).
Dr. McCabe was Co-Chair of the Anxiety Disorders and OCD Quality Standards Advisory Committee for Health Quality Ontario and served on the board of the Canadian Association of Cognitive Behavioural Therapies (2014-2017). In recognition of her contributions to the field, Dr. McCabe was awarded Fellow status in the Canadian Psychological Association (2016). She received the Excellence in Hospital and Healthcare Psychology Award from the Canadian Psychological Association (2021).
Dr. George Foussias
Provincial Clinical Lead, Schizophrenia and Psychosis
Dr. George Foussias is a Clinician Scientist in the Campbell Family Mental Health Research Institute, Chief of the Schizophrenia Division, and Director of the Slaight Family Centre for Youth in Transition at the Centre for Addiction and Mental Health (CAMH), where he heads the Virtual Reality and Behavioural Neuroscience Research Laboratory. He is also Associate Professor in the Department of Psychiatry and the Institute of Medical Science at the University of Toronto.
Dr. Foussias' research focuses on advancing our understanding and treatment of motivational deficits and related negative symptoms seen in severe mental illnesses, as well as improving outcomes for affected individuals. His approaches include longitudinal phenomenology and outcome studies, psychopharmacology and brain stimulation treatment trials, neuroimaging, and the development of novel assessment methodologies using virtual reality, motion-tracking technology, and computerized assessments to tap into real-world performance and functioning. The ultimate goal of this work is to guide the development of more effective treatments for motivational deficits, which stand as an important barrier to functional recovery in severe mental illnesses.
Dr. Hasan Sheikh
Provincial Clinical Lead, Substance Use Disorders
Dr. Hasan Sheikh is an emergency and addiction medicine physician at the University Health Network in Toronto, where he serves as the Medical Lead for Substance Use Services. He is an Assistant Professor at the University of Toronto Department of Family and Community Medicine and holds a Master's in Public Administration from the Harvard Kennedy School of Government, where he served as a Bloomberg Harvard City Leadership Fellow working with the City of Calgary, Office of the Mayor, to develop the City's Addictions and Mental Health Strategy.
Dr. Sheikh's academic work includes research, education and program development to improve the care of people who use substances, especially those with severe substance use disorders presenting to the emergency department.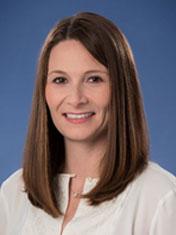 Dr. Kathryn Trottier
Provincial Clinical Lead, Eating Disorders
Dr. Kathryn Trottier is a Psychologist and Clinical Program Lead in the Eating Disorder Program at the Toronto General Hospital, University Hospital Network, and Assistant Professor in the Department of Psychiatry at the University of Toronto, where she is a current recipient of an Academic Scholar Award. Dr. Trottier has focused her career on delivering, developing, and evaluating evidence-based psychotherapies for eating disorders. Her work has focused on implementing evidence-based treatments, identifying gaps in these treatments and their delivery, and developing and evaluating interventions using research methods. She currently co-chairs the Ontario Health Quality Standards Advisory Committee for eating disorders. Dr. Trottier is known internationally for developing and testing the first integrated treatment protocol for eating disorders and posttraumatic stress disorder (PTSD) and has authored a psychoeducation workbook for people with eating disorders and co-occurring PTSD.
About Ontario Health
Ontario Health is an agency created by the Government of Ontario with a mandate to connect and coordinate our province's health care system to help ensure that Ontarians receive the best possible care.
For more information, please contact the Ontario Health Media Team, at mediainquiries@ontariohealth.ca.