If you have visited ontariohealth.ca before, you may notice things look a little different.
Since Ontario Health was formed in 2019, our organization has grown to include 22 former agencies and many new streams of work. We needed to make some changes to support this growth. 
What's New
Reorganized website so we can continue to add more information and resources for you
Refreshed look and feel with new design elements and images
Bigger mega-navigation menu to help you find your way around the site and discover content
New pages linking to information on former agencies' websites, so you can learn more about what we do
These updates are just the first step towards a bigger website transformation. Expect more changes over the next few years as we bring together the work of all 22 agencies under the Ontario Health website.
See How the Menu Has Changed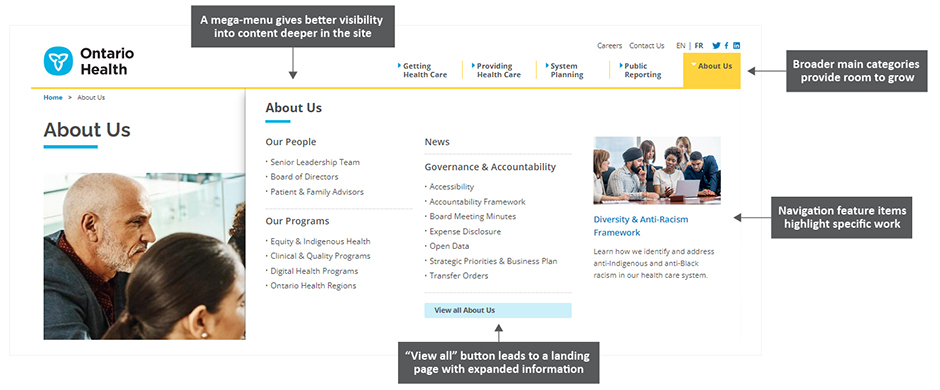 Let Us Know What You Think
We want to hear your suggestions and feedback to help make the site even better. Share your ideas or opinions through our contact form.