In March 2020, cases of COVID-19 were on the rise across Ontario with the emergence of the pandemic's first wave. The increasing numbers raised concern that patients with COVID-19 would overwhelm the province's hospital system as had occurred in New York and other areas around the world.
In response, the Ministry of Health issued Directive #2 for Health Care Providers on March 19, 2020 aimed at preserving health system capacity to more effectively manage COVID-19 by reducing or stopping all non-essential and elective services. Within the cancer system, there was an immediate impact on screening, diagnostic, surgical, and other cancer services.
Though services began to resume at the end of May 2020, the combined impact of COVID-19 and the directive continued to test the cancer system throughout the first year of the pandemic and beyond. This CSQI Special Focus Story spotlights the effect of the pandemic on Ontario's cancer system, how the system responded and adapted in the immediate term, and the plans that are underway for longer term recovery.
Visit the Cancer System Quality Index to access the full report, methodology, data tables, and indicators for 2021.
Go to the Cancer System Quality Index
Cancer services were disrupted
As a world leader in cancer care, Ontario was well-positioned to manage system pressures, but COVID-19 presented a unique challenge with the unprecedented shutdown of key cancer services.
The impact of these disruptions rippled across the care continuum, with reductions in:
visits and assessments with primary care providers to detect early signs and symptoms of cancer
cancer screening to detect early cancer
biopsies for the diagnosis of cancer
imaging for early detection and/or staging of cancer
surgical services to treat diagnosed cancer
This was further compounded by the general feeling of "health care hesitancy" brought on by COVID-19 safety concerns which deterred people from visiting their health care providers.
The impact of the directive was both immediate and enduring. During the first wave, cancer screening tests and related diagnostic assessment procedures decreased substantially. The incidence of malignant cancer cases decreased by 32% in May 2020 compared with 2019, consistent with the shutdown of key cancer services and the hesitancy to visit primary care providers due to the pandemic. Fecal tests to screen for colorectal cancer also decreased by 91% during the same time period, screening mammograms by 99%, and non-emergency cancer surgeries by 33%.
"From pre-diagnosis to beyond initial treatment, my fate has been closely tied to COVID-19's trajectory during this unpredictable storm. Changes in appointments, disruptions in travel plans, delays for tests and treatments, I experienced them all."
Real Lassonde, Patient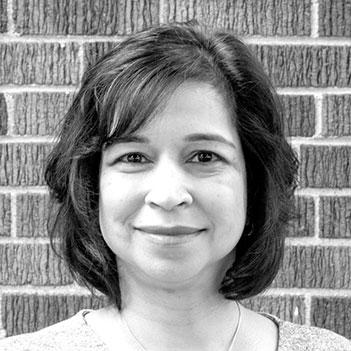 "I was fortunate that my diagnosis and surgery were just prior to COVID-19, but there was a lot of anxiety about whether my follow-up treatment would be delayed due to pandemic restrictions or hospital outbreaks."
Farah Tayabali, Patient and CQCO member
Urgent and time-sensitive cancer care continued
Despite these service interruptions, many people continued to receive cancer diagnostic services, surgery and other treatment. Ontario Health (Cancer Care Ontario) released clinical guidance documents and tip sheets for hospitals and cancer centres, which included recommendations to help manage the increasing backlogs and prioritize cancer services during the pandemic. In close coordination with Ontario Health (Cancer Care Ontario), the 14 Regional Cancer Programs implemented the necessary changes to mitigate the impact on patients.
Women at high risk for breast cancer whose screening tests were deferred in the first wave were prioritized once cancer screening services resumed. As a result, high risk breast cancer screening comprised nearly 12% of all screening mammogram volumes in May 2020, a marked increase from about 2% in February 2020.
In June 2020, cancer staging and diagnostic magnetic resonance imaging (MRI) volumes returned to 2019 levels after a slight dip from March to May 2020. The existing backlogs of imaging referrals also increased despite the relatively brief disruption to imaging services during the first wave. Though additional imaging capacity was introduced with the resumption of services, this was insufficient to address the expanded backlog.
While some cancer surgeries were paused during the first wave, higher-priority surgeries mostly continued without disruption. Overall, cancer surgeries declined by 35% in May 2020 compared with 2019. During this same time period, cancer surgery volumes rose for Priority 2 patients but fell for Priority 3 and Priority 4 patients.
The reduction in cancer screening, diagnostic care, and surgeries corresponded to a decrease in radiation consultations and treatment volumes. Systemic and radiation treatment services continued during the pandemic, but in some cases the delivery, timing, and frequency of these treatments were affected. Examples of modifications include:
shifting some systemic treatments from adjuvant to neo-adjuvant care for patients needing surgery that may have been delayed (neo-adjuvant care refers to systemic treatment delivered before surgery rather than after)
diverting some patients from surgery to radiation alone or chemo-radiation alternative treatments
Existing backlogs grew
The pandemic resulted in new unique challenges and complicated some existing ones. Screening, diagnostic care, and surgical wait lists grew steadily for patients in the province's cancer system during the first year of the pandemic, adding to pre-existing backlogs.
Screening mammogram backlogs, particularly for biennial rescreens, surged during the first wave, as are outpatient hospital colonoscopy backlogs for surveillance and other screening.
The pandemic also intensified existing pressures and backlogs for diagnostic imaging with computed tomography (CT) and MRI. While this mostly affected non-cancer imaging services, cancer imaging services may also be impacted in the future with the expected surge of patients whose care was delayed.
Cancer surgeries deferred during the first wave also led to a substantial backlog, particularly for Priority 4 patients.
In the absence of expanded capacity and other management strategies, it may take several years to address the added backlog.
Cancer services were adapted to enable patient care
Ontario's cancer system responded to the challenges of COVID-19 with parallel goals: to keep patients safe and to continue to provide key services.
Virtual care played a pivotal role in enabling care during the pandemic. Initial and follow-up consultations quickly switched to virtual visits at the start of the pandemic for some services. New case consultations conducted virtually for systemic treatment rose to 46.5% by May 2020 compared with 0.3% in May 2019. And, the percentage of virtual systemic treatment follow-up visits increased to 51.8% in May 2020 from 2.1% in May 2019.
For radiation treatment, new case consultations conducted virtually increased to 58.1% in May 2020 compared with 1.4% in May 2019. The percentage of virtual radiation treatment follow-up visits also increased to 64.7% in May 2020 from 3.5% in May 2019.
Multidisciplinary Cancer Conferences (MCCs) shifted to a virtual setting and continued to play a pivotal role in reviewing individual cancer patients to make recommendations on their diagnosis and treatment options. MCCs were especially important as many patients were offered drug therapies as an alternative to up-front surgery.
lthough benefits such as patient convenience, transportation related cost savings, and limiting exposure to COVID-19 were realized through the provision of virtual care, there remain issues that need to be addressed, including:
inequitable access to technology, for both patients and providers
questions on how best to incorporate the interprofessional team in care (e.g. nursing, psychosocial oncology)
lack of consistent access to translation services
Furthermore, this rapid shift to virtual care occurred in the absence of the requisite guidance and frameworks that would have accompanied such a significant shift prior to the pandemic. In response to the needs of this urgent implementation of virtual care, Ontario Health published clinical guidance for the appropriate use of virtual cancer care, based on the principles of person-centred care. These principles were endorsed provincially and will help guide the ongoing implementation of virtual cancer care.
Where possible, cancer treatment delivery was modified to limit patients' exposure to COVID-19 from in-person hospital and other visits. These include:
switching to oral cancer medications
offering flexible start dates or extending treatment breaks
extending the dosing interval between systemic treatment cycles (where this change did not impact outcomes)
increasing the use of hypofractionation for people undergoing radiation treatments, where appropriate (hypofractionation consists of higher doses per visit and fewer treatment visits)
introducing home screening for treatment-related symptoms that can be accessed via patients' personal devices, like mobile phones, tablets and laptops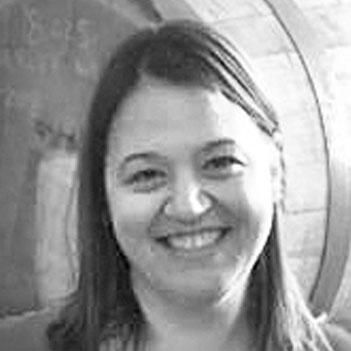 "While many outpatient programs were ramping down or pausing during the pandemic, the same could not be said for cancer care, cancer does not wait or pause. Our teams had to pivot to a virtual care model in which patients were afforded the same level of high-quality care they need and deserve."
Cynthia Heron, Regional Oncology Nurse Lead, Central Regional Cancer Program, Ontario Health
After the pandemic, the cancer system will face new challenges and continue to adapt
By mid-2021, the cancer system in Ontario had adapted to respond to the pandemic and began to address some of the resulting system pressures. However, system recovery and stabilization will require more time and bring additional challenges.
As the health system recovers and patients return, they may do so with cancers diagnosed at a later stage. The mental health and social implications for patients arising from the pandemic will also add to their burden. After the first wave, follow-up visits for psychosocial oncology increased, rising to 6,500 in June 2020 compared with 5,456 in June 2019.
While backlogs continue, a variety of solutions have been introduced to help reduce the impact on patients. The Ministry of Health has provided new funding for hospitals to address deferred surgical care and other medical procedures due to the pandemic. This will increase local capacity, reduce backlogs and respond to other care needs. Additional funding for innovations at the hospital, regional, and provincial level may also improve wait times for patients. Potential strategies and process changes to improve the efficiency of surgical services include centralized wait lists for surgery and imaging referrals, maximized use of operating capacity, and partnerships between independent health facilities and hospitals to provide surgeries and other procedures.
Some approaches that have been adopted during the pandemic could also become permanent. These include virtual care, increased use of hypofractionation for radiation treatment, and home deliveries of oral systemic treatments for patients.
The COVID-19 pandemic had a profound and lasting impact on the province's cancer system. Ongoing management and monitoring, including lessons learned from the pandemic, will be essential to support long term recovery.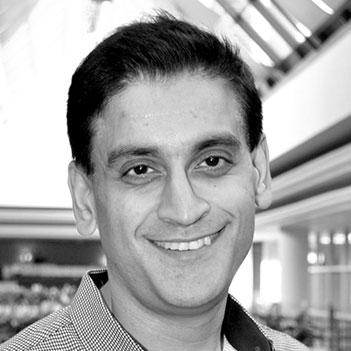 "Cancer care is a team-based approach – patients, families, and providers working together. Optimizing the provider experience leads to a better patient experience and ultimately outcomes. Burnout among cancer care providers in Ontario was a significant issue before the pandemic and it has only accelerated to the forefront of the issues we need to deal with in the COVID-19 recovery period."
Dr. Simron Singh, Provincial Head, Person Centred Care, Ontario Health
Go to the Cancer System Quality Index