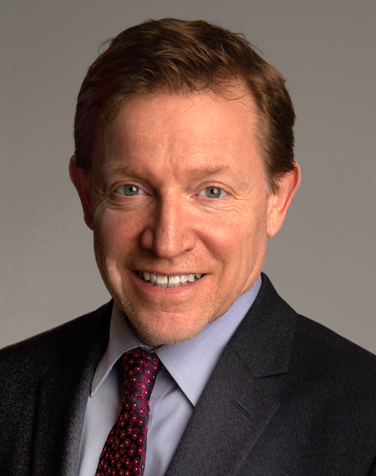 Matthew Anderson
| President and CEO
Matthew Anderson is an experienced health care leader, team-builder and advocate for positive change. He is widely respected across Ontario's health care system for his intense focus on the needs and experiences of patients and caregivers. Before joining Ontario Health, Matthew was President and CEO of Lakeridge Health, one of the largest community hospital systems in the province. He spent over three years overseeing the operation of five hospitals with four emergency departments and more than 5,000 physicians and staff, working with community partners to build a regional system of care for families in the Durham Region.
Matthew has been working in health care since 1992, and he has risen quickly through the ranks. He became Chief Information Officer of University Health Network (UHN) in 1998, and a Vice President at UHN in 2000. In 2008, he was named CEO of the Toronto Central Local Health Integration Network and in 2010, became CEO of William Osler Health System.
Anne Corbett
| General Counsel and Executive Lead, Legal, Privacy and Risk
Anne Corbett has a strong passion for and commitment to Ontario's health system and is inspired by Ontario Health's exciting mandate. She has an extensive background in advising health care organizations on a variety of issues including amalgamations, integrations, restructurings, governance, contracts, partnership agreements, risk management and regulatory compliance. Prior to joining Ontario Health, Anne was a partner at a leading Canadian law firm where her areas of practice included health law and corporate law with a special emphasis on governance and integrations. She was a team lead in many health sector integration transactions, including with newly formed Ontario Health Teams. Anne received her LLB at the University of Toronto.
April Gamache
| Chief Human Resources Officer
April Gamache is a skilled leader with a track record of successful strategy, execution and results as well as vast experience in transformation, integration, leveraging technology and developing resilient organizations.
She has spent the last 20 years working in health care and the health sciences. Prior to joining Ontario Health, April was the Chief Administrative Officer at Trillium Health Partners and was the Chief Executive Officer of Motion Specialties – Canada's largest provider of mobility and accessibility solutions. She has also held national and global executive roles in multiple industries in the public and private sector, including Exova (now Element Materials Technology Group), LifeLabs, MDS and a global manufacturer of fragrances and cosmetics.
April brings in-depth expertise working with health care professionals in long-term care, retirement homes, hospitals, community care, pharmaceutical and diagnostics. She is inspired by Ontario Health's tremendous opportunity to improve health and health care delivery for Ontarians.
Donna Kline
| Chief Communications and Engagement Officer
Donna Kline is a seasoned health care executive with over twenty-five years of hospital and health system experience. She is a strategic communications expert who has advised and worked for some of Ontario's largest and most complex health care organizations. With a Master's Degree in Public Administration and Policy, Donna brings a unique skill set that blends health system expertise, strategy, public affairs, issues management, media and stakeholder relations. She has earned a solid reputation in the industry for a collaborative and partnership-oriented approach to strategic communications.
Over her years in the health care sector, she has held senior communication positions at Sunnybrook Health Science Centre, Holland Bloorview Kids Rehabilitation Hospital, St. Joseph's Health System, Markham Stouffville Hospital, North York General Hospital, Cancer Care Ontario and worked as the communications lead for the Ministry of Health on the Wait Times Strategy. Most recently, Donna served as the Executive Lead of the Provincial Digital QBP Order Sets Program, a Ministry of Health funded initiative.
Elham Roushani
| Chief Financial Officer
Elham Roushani is a senior financial executive with over 20 years of experience in health care and the private sector. He is strategic, an effective communicator and a team builder.
Beginning in 1997, Elham managed the financial affairs at Cancer Care Ontario as Vice President and Chief Financial Officer, overseeing an annual budget of over $2.4-billion. In February 2019, he joined Ontario Health as Interim Financial Lead where he continued to demonstrate exceptional ability in fiscal management while overseeing the financial affairs of the overall Ontario Health network.
Elham is an Iranian-Canadian whose personal experiences in his country of birth inspired his humanitarian quests to work for equality and justice. He moved to Canada in 1983 after leaving Iran in 1979. Graduating with a BSc degree from the University of Guelph in 1986, Elham successfully obtained his Chartered Accountancy Professional designation from the Institute of Chartered Accountants of Ontario in 1990.