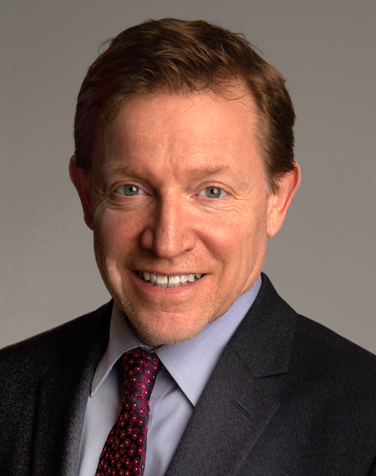 Matthew Anderson
| President and CEO
Matthew Anderson is an experienced health care leader, team-builder and advocate for positive change. He is widely respected across Ontario's health care system for his intense focus on the needs and experiences of patients and caregivers. Before joining Ontario Health, Matthew was President and CEO of Lakeridge Health, one of the largest community hospital systems in the province. He spent over three years overseeing the operation of five hospitals with four emergency departments and more than 5,000 physicians and staff, working with community partners to build a regional system of care for families in the Durham Region.
Matthew has been working in health care since 1992, and he has risen quickly through the ranks. He became Chief Information Officer of University Health Network (UHN) in 1998, and a Vice President at UHN in 2000. In 2008, he was named CEO of the Toronto Central Local Health Integration Network and in 2010, became CEO of William Osler Health System.
Elham Roushani
| Chief Financial Officer
Elham Roushani is a senior financial executive with over 20 years of experience in health care and the private sector. He is strategic, an effective communicator and a team builder.
Beginning in 1997, Elham managed the financial affairs at Cancer Care Ontario as Vice President and Chief Financial Officer, overseeing an annual budget of over $2.4-billion. In February 2019, he joined Ontario Health as Interim Financial Lead where he continued to demonstrate exceptional ability in fiscal management while overseeing the financial affairs of the overall Ontario Health network.
Elham is an Iranian-Canadian whose personal experiences in his country of birth inspired his humanitarian quests to work for equality and justice. He moved to Canada in 1983 after leaving Iran in 1979. Graduating with a BSc degree from the University of Guelph in 1986, Elham successfully obtained his Chartered Accountancy Professional designation from the Institute of Chartered Accountants of Ontario in 1990.