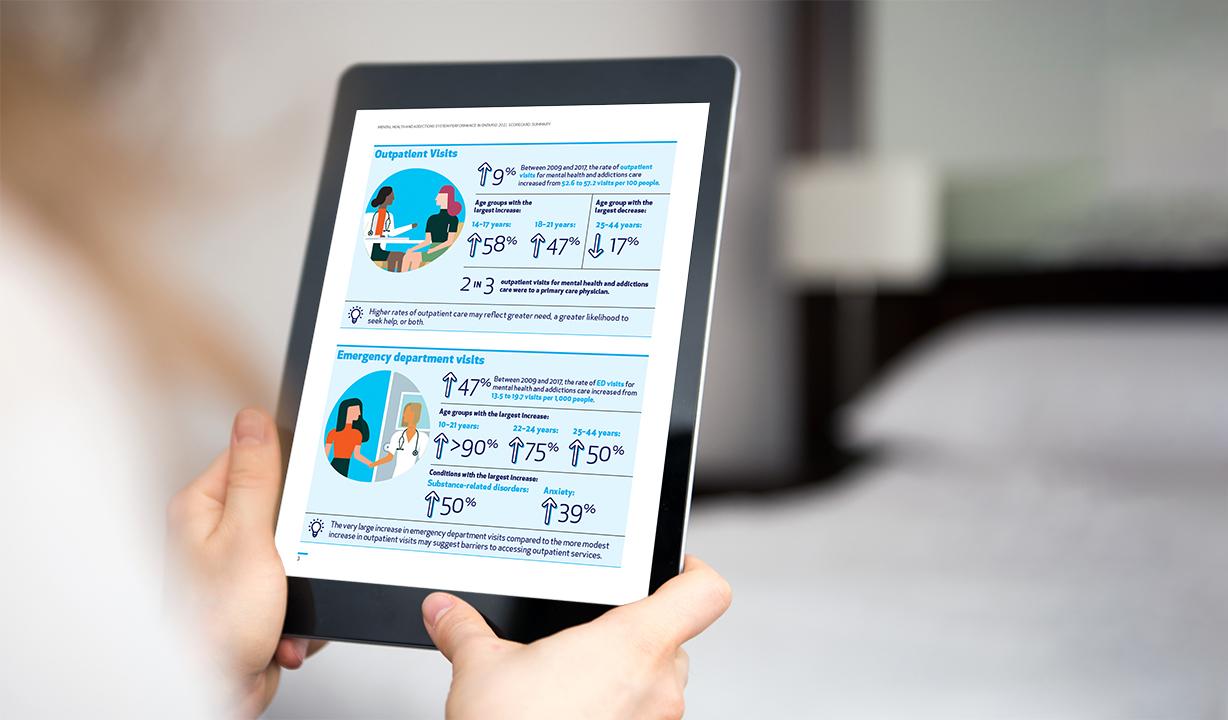 With data, the invisible becomes visible, and we can start to iteratively learn and improve various aspects of the mental health and addictions system.
Dr. Paul Kurdyak, Clinical Lead
The Ontario Mental Health and Addictions Scorecard reports on how the system is accessed and used by Ontarians, along with the outcomes from the care that is provided. This scorecard shares baseline data on child and youth mental health as well as adult mental health and addictions.
Currently, data is available up to 2017:
What's next
In the next year, the Centre of Excellence and the Institute of Clinical Evaluative Sciences (ICES) will develop a measurement framework for the mental health and addictions system in Ontario based on the measures in this Scorecard, along with providing more publicly available data.